Coarse Fishing
Booking Form

The fishery offers excellent coarse fishing during the winter months on the lower beats (available on a season and day ticket basis).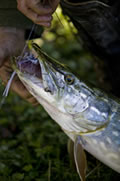 To date we have had some quite notable catches with many species. One rod caught 80 grayling in one day with an average of 1 in 10 120 being over 2lbs and the best 3lb 1oz. A number of Roach of over 2lbs have been landed and also a Leather Carp of over 20lbs. Chub to 6lbs 14oz and Bream to over 9lbs have also figured in our catches together with Barble to around 7lbs.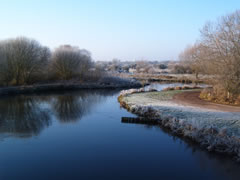 The coarse fishing is offered both on a small syndicate basis which allows members to fish as many times as they like between 14th October and 14th February, although the day must be pre-booked (and therefore subject to availability) - ring for further details.
On a Day Ticket basis from 5th October to 14th March, again this MUST be pre-booked by ringing Lyndsey on 07885 175540 or 02380 814389 or booking on-line via
www.fishpal.com/England/TestandItchen/Loweritchencoarse